Great for themed and corporate events. Our green screen option allows you to customize your background to anything your want. Please note that green screen booths need a minimum of 10 feet x 10 feet area to setup.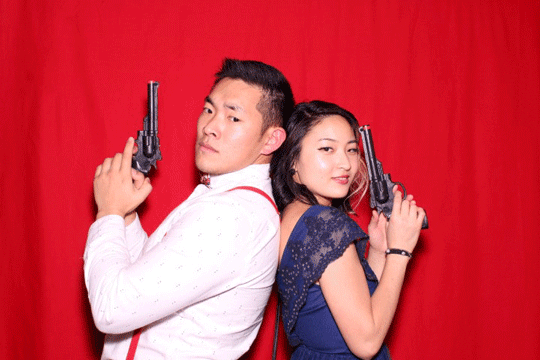 Templates designed with 2 or more photos can take advantage of our GIF rendering option. A popular choice as a digital party favor for any occasion. GIF booth can be run in parallel to a regular photo booth. They are only available for silver and gold packages.
Do you want your guests to really leave an impression? With the video booth, record clips up to half a minute!
Our newest feature in our photobooth software options is the boomerang booth. With this option, have the ability to record a video and loop it back and forth. Please contact us for samples!
Please reload